Paris Climate Summit 2015, United Nations Climate Change Conference: Outcomes and Decisions for better Earth
The 2015 United Nations Climate Change Conference, COP 21 or CMP 11 was held in Paris, France, from 30 November to 12 December 2015. It was the 21st yearly session of the Conference of the Parties to the 1992 United Nations Framework Convention on Climate Change (UNFCCC)
DECISIONS AND OUTCOMES OF PARIS AGREEMENT 2015
According to the organizing committee at the outset of the talks, the expected key result was an agreement to set a goal of limiting global warming to less than 2 degrees Celsius (°C) compared to pre-industrial levels. The agreement calls for zero net anthropogenic greenhouse gas emissions to be reached during the second half of the 21st century. In the adopted version of the Paris Agreement, the parties will also "pursue efforts to" limit the temperature increase to 1.5°C. The 1.5°C goal will require zero emissions sometime between 2030 and 2050, according to some scientists.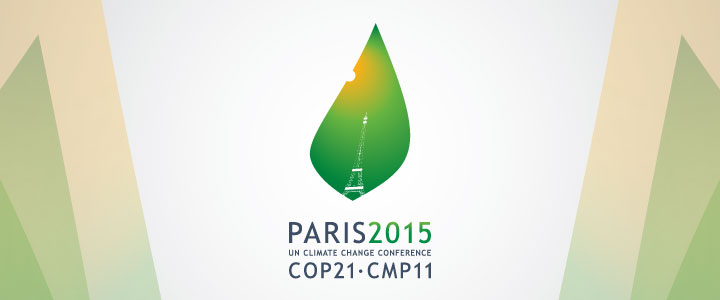 The EU suggested INDC is a commitment to a 40 percent reduction in emissions by 2030 compared to 1990.The agreement establishes a "global stock take" which revisits the national goals to "update and enhance" them every 5 years beginning 2023.However, no detailed timetable or country-specific goals for emissions were incorporated into the Paris Agreement – as opposed to the previous Kyoto protocol.
ROLE OF CHINA AND THE U.S.
Think tanks such as the World Pensions Council (WPC) have argued that the keys to success lie in convincing U.S. and Chinese policy makers: "as long as policy makers in Washington and Beijing [don't] put all their political capital behind the adoption of ambitious carbon-emission capping targets, the laudable efforts of other G20 governments […will] remain in the realm of pious wishes"
HOST OF CONFERENCE: FRANCE AFTER TERROR ATTACKS
Location of the climate Summit was chosen as France. As of 2012, France generated over 90% of its electricity from zero carbon sources, including nuclear, hydroelectric, and wind. The conference took place two weeks after a series of terrorist attacks took place in central Paris. Security was tightened ahead of the event accordingly, with 30,000 police officers and 285 security checkpoints deployed across the country until after the conference ends.